In the early eighties Brodick raised Tony Morrow did a variety of casual jobs, from driving and labouring to working in a grocery shop. As an Arran man he was familiar with every aspect of island life, including the fact that some things were hard to come by. "If you wanted anything from Glasgow you had to wait until someone was passing," he explains. "Hauliers are interested in big loads but if a woman wanted a part for her sewing machine it was not easy. So we saw a niche for an express parcels company and slowly but surely the parcel companies came to us."
Using the no-compromise slogan "We deliver goods not excuses" he put his first van on the road in 1986 and now runs six Mercedes, including two 7.5-tonners, a curtainsider and fridge. Two panel vans are reserved for island deliveries. "We collect from Ayrshire and Glasgow for Parceline, Securicor, ANC and Blueband and we do all the home deliveries for catalogue firms such as White Arrow and Littlewoods," he says.
Morrow is the island's only parcels operator and local businesses appreciate his next-day delivery service on essential items ranging from machine parts to overalls. His early experience in the grocery business has come in useful as the fleet collects fresh produce from Glasgow's fruit and veg markets three mornings a week. The company shares a Glasgow depot with carriers for different islands such as Benbecula, Lewis and Islay.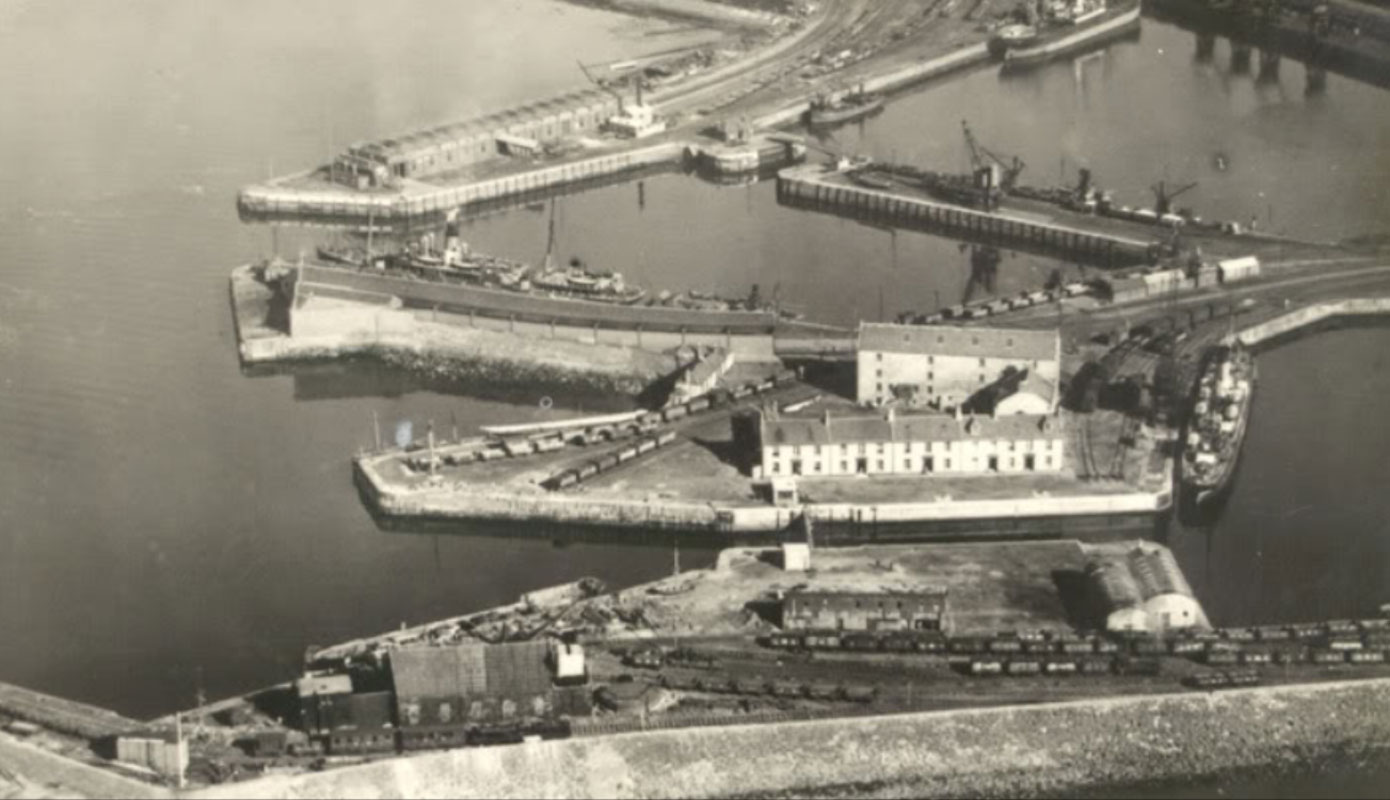 One of Morrow's vehicles sets off empty on the 08:20hrs ferry from Brodick to Ardrossan on the mainland. There it meets the produce truck on the pierhead and the two swap over; the Glasgow driver heads back into the city while the Arran driver returns on the next ferry with the fruit and veg.
The depot is by the pierhead at Brodick and CM'S conversation was interrupted by the bleating of sheep in an auction next door, which prompts Morrow: "Each summer we take the wool away which is good for us because there are not many loads off the island." He says he makes a reasonable living: "You have to work hard but there are rewards." June to August are the busy months, with the tourist season in full flow, but even in winter the vans are rarely idle. "Home deliveries are just as busy in winter as in summer, especially with Christmas." Building materials are a common load as the island's hotels use the off-season months to carry out repairs.
Communications have become easier since Caledonian MacBrayne put on a new ferry two years ago and increased the reliability of a service which runs to five sailings a day in summer, three in winter. The business has grown at a gentle pace and Morrow and his drivers seem to have an easy camaraderie. "You can't push these things on an island," he says. But the rate of change could accelerate. He's noticed a lot of changes since he set up in business 11 years ago. Arran's population is growing as couples opt for early retirement in a miniature Scotland two hours from the city. "Once on the boat I would always see someone I knew," he remarks. "Now I'm lucky if I do."